Brenda Romanczuk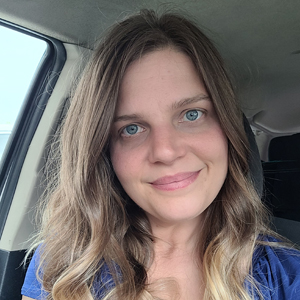 Front Desk
I grew up knowing nothing about Chiropractic. If I got hurt or sick I went to the family physician to get better. When I started working at Carbondale Chiropractic Center back in 2012 I quickly understood how much that was not true. As I was learning how the body and nervous system actually worked I started to think back to my childhood and how often I was sick in my teenage years and through my 20's with at least 2 respiratory and sinus infections a year. Instead of heading to the doctor's constantly for medicine, what I truly needed was to be getting adjusted throughout my life. I had no idea that how your body functioned was based on the health of your spine! Why was that never told to me? It was so simple yet not many people know this.
I spent 3 years working with the patients and hearing countless stories about chronic back and neck pain, can't sleep, no energy, depressed, headaches, the list goes on. In those 3 years I saw patients getting their lives back due to chiropractic care. They have little to no pain, sleep is much better, they are active and happier. They are going for walks again, being able to play sports or just enjoying time with family. We all want the best quality of life and I've seen firsthand that Carbondale Chiropractic Center will give you that.
OUR SERVICES »

Outside the Office
I took 5 years off to have two beautiful girls, Ellie and Dresden. As a parent myself now I feel blessed to know what I know about chiropractic and I honestly have Carbondale Chiropractic Center to thank for it. They created my chiropractic story and I am now more eager to continue that story!
---
Carbondale Chiropractic Center Front Desk Staff | (570) 282-1240